Welcome to MTHCC
Major Taylor Houston Cycling Club (MTHCC) was chartered in 2020. The founding executive board -- Dean Barrett, Darrell Hubbard, William Price, and Maria Thomas -- had a vision to create a cycling club where members can ride with others who enjoy wellness through cycling.
Upcoming Events
MTHCC is on the move... Check out a few events that embody the Major Taylor Vision.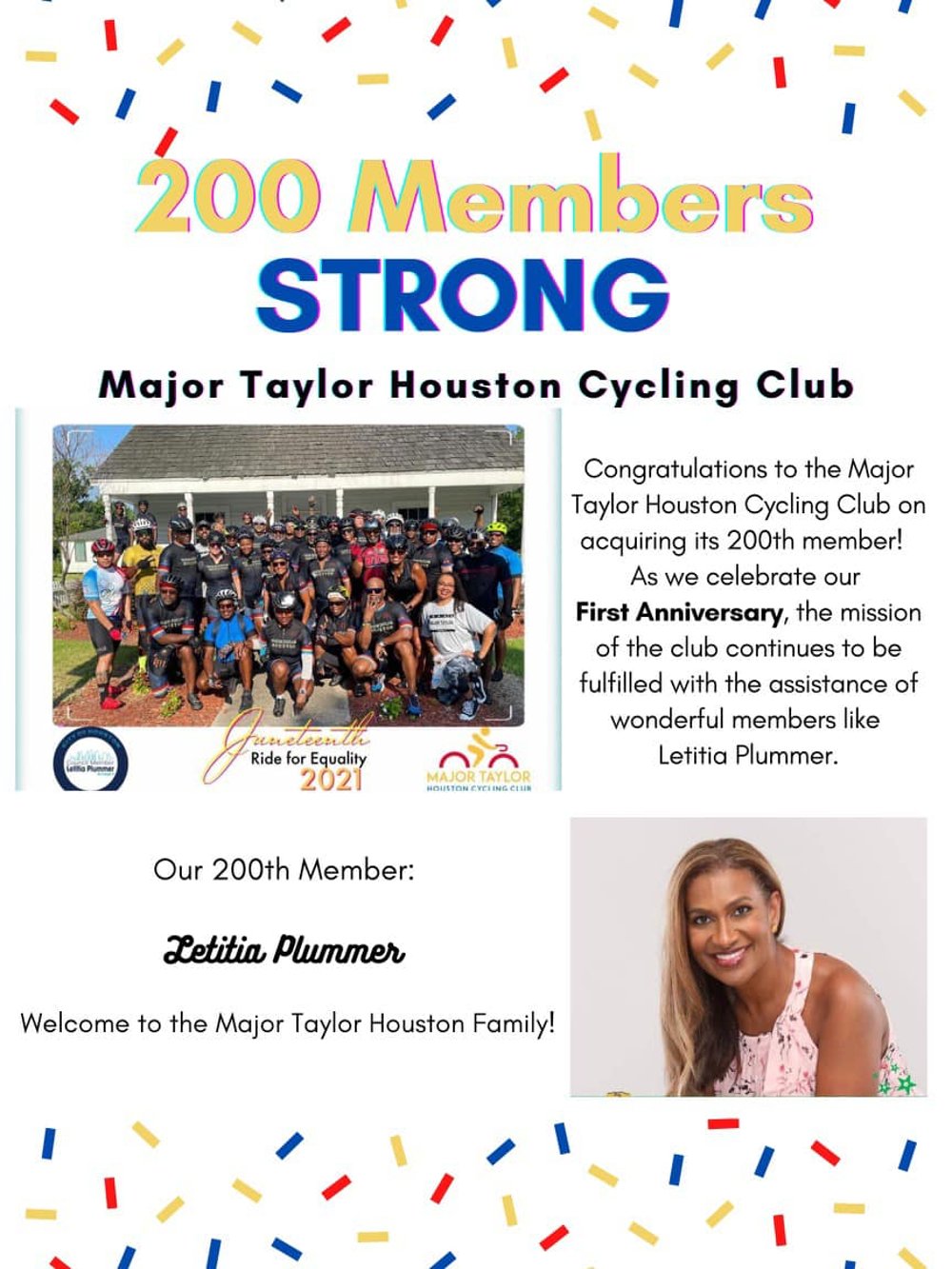 Were growing strong.
As we celebrate our First Anniversary, Major Taylor Houston Cycling Club also celebrates our 200th member, Letitia Plummer! Upon joining , Letitia immediately hit the ground running. We are thankful for her collaboration on our 1st Annual Juneteenth ride, and it was a smashing success! We look forward to continually serving all members and consistently fulfilling our mission. As well, we support Letitia as she celebrates the life and legacy of her grandmother.